Building Contract & Building Disputes Lawyers
Our Experienced Building Disputes Lawyers Can Assist You Today
Building Contracts & Disputes
At CKL Lawyers we have over 35 years experience in assisting Building Companies and Home Owners to navigate the complexities of building contracts, construction law and building disputes.
Building Disputes Lawyer
For experience when it counts most. Jack Cyngler is a member of the BDPS – Building Disputes Practitioners' Society Inc.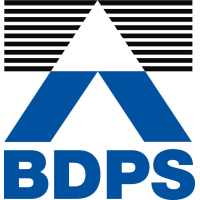 When entering into a building contract, there are many things to consider:
Variations (including contract price)

Prime cost and provisional sum items

Progress payments

Delays and Extensions of time

New Bushfire Standards

Cooling-off Period
Home Warranty insurance

Defective Works

Inferior building materials used

Negligence

Retention Sum

Town Planning issues
Additional Parties to a Building Dispute:
Third Party Liability / Proportionate Liability / Joint and Several Liability
It is very important to identify all the parties to a Building Dispute at an early stage in the Building Dispute. This allows you to litigate or defend a claim and negotiate a settlement or enforce a judgment as efficiently as possible.
If you as a plaintiff believe that more than one party may be responsible for the loss and damage you have suffered, you may seek relief against any or all of those defendants by bringing claims against them.
Read More About Third Parties
A defendant who alleges that the plaintiff's loss or damage was caused entirely or partially by a third party can join that other party and deny (full) liability on one of the following bases:
 The third party is entirely responsible and liable for the plaintiff's loss. In this instance, the defendant's argument is that the defendant is not liable for the plaintiff's loss or damage and that therefore the plaintiff has sued the wrong party.
 The defendant and the third party are concurrent wrongdoers, who are jointly or proportionately responsible and liable for the plaintiff's loss. In this instance, the defendant claims a contribution from the third party for the third party's share of the plaintiff's loss or damage. The defendant and the third party may have caused the plaintiff's loss jointly or through independent acts and may be liable to the plaintiff on different grounds.
If the rules of proportionate liability apply to your Building Dispute and the defendant proves that another party contributed to the plaintiff's loss, then the defendant's liability is limited to take into account the extent of the defendant's liability to the plaintiff.
The proportionate liability regime does not permit overcompensation to the plaintiff. However, if a plaintiff obtains judgment against a party who is partly responsible for its loss, the plaintiff can still sue another party it has not previously sued to recover the proportion of the loss for which that other party is liable.
Note that proportionate liability does not apply to certain types of claim. If the rules of proportionate liability do not apply, the defendant can be held liable for the plaintiff's entire loss or damage and the plaintiff can enforce the judgment against the defendant even if the defendant proves that a third party is also liable for the plaintiff's loss or damage. This is called joint and several liability: that is, the plaintiff can recover its whole claim from any defendant against whom the plaintiff has obtained a judgment.
If you are a defendant and you believe that a third party is liable for the plaintiff's loss or damage, it is for you to join the third party and claim a contribution from the third party (unless that party is a dead person or a company that has been wound up). The plaintiff must then decide whether to make its claim against the new party as well.
Contact our Melbourne Building Disputes Lawyer if you need assistance.
What is the impact of Force Majeure during Coronavirus on building contracts?
The impacts of the Coronavirus have been profound. Supply-chains have been disrupted, businesses have ceased trading and basic services have been limited to the bare essentials. The impact on the economy has been hard felt by consumers and business alike. Many businesses have been left wondering what their options are if the performance of a contract has been put on hold or is not able to be performed because of the Coronavirus.
Supply, infrastructure, building contracts and service contracts are examples of contracts that may be impacted or interrupted.
Force Majeure
If a contract has been effectively drawn, a Force Majeure clause may have been inserted that anticipated an event not unlike the Coronavirus that may guide the parties as to their respective rights under the contract, and may be able to put a pause on a contract that otherwise may have come to an end.
Force Majeure clauses are creatures of contract and are therefore liable to interpretation based on the text and context of a particular clause. They are also clauses that are "read-down" so as to limit their applicability to those who wish to rely on them. The effect of this is that the meaning of each Force Majeure clause will be assessed on a case by case basis; however, there are recurrent themes lawyers have used in drafting Force Majeure clauses, including terms such as "natural disaster" or "act of God". It is arguable that the Coronavirus pandemic will fall into these categories.
In times of great uncertainty, Force Majeure clauses may serve as great tools through which businesses may plan for the future and develop a strategy to come out of the Coronavirus pandemic, or any unforeseen event, unscathed.
If you require the drafting of a Force Majeure clause, our team of qualified Legal Professionals will be able to assist in drafting a clause tailored to your needs and one that is broad enough to protect you into the future.
If you have an existing Force Majeure issue, our team of qualified Legal Professionals are able to review your contract and advise you of your rights and any remedies you may have under the contract.
Frustration
If Force Majeure is a creature of contract, Frustration is founded in the principles of Common Law. The Principle of Frustration operates to terminate a contract if there is a Frustrating Event that:
makes a contractual obligation impossible to perform; or
transforms a contractual obligation into a fundamentally different obligation.
Frustration is not a release-all. In fact, the courts have historically been reluctant to order that a contract has been Frustrated.
One example is that a supplier contract will not be Frustrated merely because goods cannot be sourced or can only be sourced at great (and generally unprofitable) expense to the supplier.
Its relevance and applicability will depend upon the terms of each contract and the particular impact the Coronavirus has had on the performance of the contract.
One further implication of a Frustrated contract is that the contract is deemed to be terminated from the date of the Frustrating Event. This may have major implications to the parties. The performance of the contract prior to the Frustrating Event is still enforceable.
In certain circumstances, this may mean that deposits and part-payments may have already been made towards the contract price and may not be recoverable.
However, in general terms, the full amount of these payments can be recovered under the principle of restitution and the Consumer Law to the extent there has been no performance of the contract.
If you believe that your contract has been Frustrated by reason of the Coronavirus Pandemic, please contact our team of Building Disputes Lawyers for an assessment of your building contract and your legal potential options and remedies.
Take The First Step - Contact Us
Our friendly CKL team will be in touch shortly.