Unfair Dismissal Lawyer Melbourne
Unfair Dismissals & Employment Disputes | Sexual Harassment Legal Advice & Assistance
Due to the obligations and rights involved, unfair dismissal or termination can involve complex legal issues and should be managed by legal professionals. Whether you are an employer or an employee, our experienced team can give you sound legal advice and guide you through the required steps.
Unfair Dismissals & Employment Disputes
For Employers
The law classifies businesses by size, and applies different obligations and rights to each classification.
If you are classified as a "small business" you do not need to comply with as many of the obligations as a large business, therefore the pathway to dismissing an employee is less restrictive.
If you plan to dismiss an employee and would like to know what you must do to ensure the dismissal is fair, call our experienced Unfair Dismissal Lawyers for a confidential chat.
Getting the process right at the outset will ensure you are not challenged by a disgruntled former employee, and that you have calculated the correct final pay entitlements under the law.
For Employees
If you have been dismissed from your position and believe that the way you were dismissed was unfair, or the termination payment was unsatisfactory, we are able to help.
We can assist you to negotiate a better termination payment, and/or sue your Employer to force them to act appropriately and pay you your full entitlements.
There are many rules and regulations which an Employer must adhere to in order to dismiss an employee. If the Employer has not complied with all the necessary steps, such as written formal warnings, the Employer may not be able to dismiss you until it complies with the law.
If you think you are the subject of wrongful termination, you need to make sure you preserve all your legal rights. You must notify your employer and lodge a claim with Fair Work Australia 21 days from the date of your termination.
Contact our Unfair Dismissal Lawyers to have a completely confidential chat before you do anything. We can help you to lodge the necessary notifications and claims. If your Employer does not act appropriately, we can take the matter to the Fair Work Commission and on to court if necessary to fight for your rights. Ask us about wrongful termination lawyer cost and disbursement charges.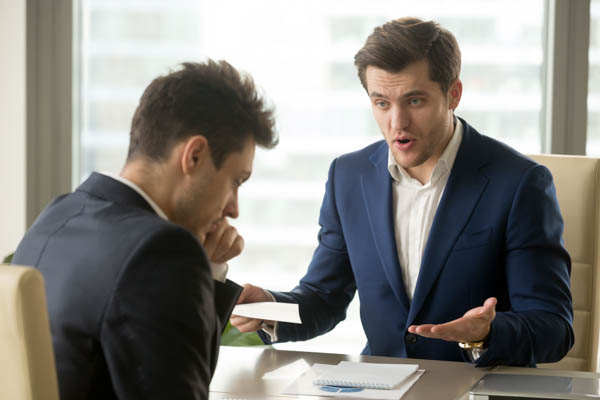 Sexual Harassment
 For Employers
If it appears that one of your employees has sexually harassed or assaulted another employee and a claim is being made against your company, you will need to take this claim seriously. Damages awarded by the courts are increasing in value and you could be faced with a sizable damages claim.
As with any area of law, there are certain timeframes for lodging claims and responding to claims. Missing a deadline will not result in the case going away or being forgotten about. It will only lead to a reduction of your rights within the court process.
At CKL Lawyers we have experienced Employment Lawyers who take all claims seriously, and will be able to advise you of your rights and obligations.
Please do not hesitate to contact us for a confidential assessment of your situation and advice as to how to defend the claim.
For Employees
Employers are paying far more attention to the issue of sexual harassment within the workplace than ever before. they are becoming increasingly aware of their obligations and the consequences of their staff misbehaving.
With the number of successful court cases increasing, victims of sexual harassment in the workplace now have an avenue to vindicate their rights. We have assisted many clients over the years in successful sexual harassment claims through the courts involving both financial settlements and rectification of the workplace environment.
If you think you are the victim of sexual harassment or sexual assault by a colleague or employer, you are required by law to notify your Employer within certain timeframes to preserve your rights.
Call our Employment Lawyers to talk confidentially about your rights
Take The First Step - Contact Us
Our friendly CKL team will be in touch shortly.