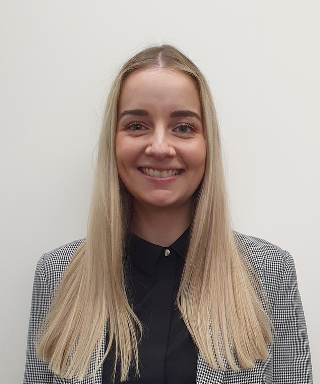 Natasha Paige
Solicitor
Experience:
Natasha holds a Master of Laws (Juris Doctor) and a Bachelor of Music and was admitted to practice as a Lawyer in 2019. Natasha joined CKL Lawyers in 2021.
Prior to joining CKL, Natasha worked for a specialist commercial law firm which provided her with exposure to general litigation, in particular insurance and life insurance litigation.
She has experience in Civil Litigation, Commercial Litigation, Debt Recovery, Mediation & Alternative Dispute Resolution and Insolvency, Bankruptcy and Risk Management.
Qualifications:
Australian Lawyer and Officer of the Supreme Court of Victoria
Master of Laws (Juris Doctor) (Monash)
Graduate Diploma in Legal Practice (Leo Cussen Centre for Law)
Bachelor of Music (Classical Violin Performance)
Memberships:
Law Institute of Victoria
LIV Southern Solicitors Group
Extra-Curricular Activities:
Melbourne Lawyers' Orchestra
Violin Teaching
Equestrian Sports
Contact Details
E: [email protected]
Ph: 03 9500 1722
Commercial Lawyer Melbourne
If you are looking for a Commercial Lawyer in Melbourne, look no further than Natasha Paige to assist you when you need it most.